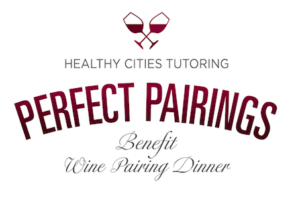 Purchase your ticket(s) or make your donation by clicking on the registration button below. We hope to see you on March 1st!
Where: Domenico Winery, 1697 Industrial Road, San Carlos
When: Friday, March 1st, 5:30-9:00 pm
We gratefully acknowledge our 2019 sponsors!
MAGNUM SPONSOR
Illuminate Consulting Group, LLC
GOLD SPONSORS
Chang Orthodontics
Lyngso Garden Materials
(Allison and Adam Rak)
SILVER SPONSORS
John & Lorena Baer
W.L. Butler Construction
BKF Engineers
Steiner and Pachkowski, Attorneys at Law
(Cathy and Ron Granville)
(The Joyce Family)
(Leslie and Greg Loomis)
BRONZE SPONSORS
Debbie and Paul Denton
Mindy and David Hill
Frank Hsu, DDS
JSD Construction
Cameron Miller, Attorney at Law
John McAfee, State Farm Insurance
John Shroyer, Today Sotheby's International Realty
Joyce and Jay Strauss
(Box)
(Buckingham Strategic Wealth)
(Betty and Tom Casey)
(Eirene Chen and Stephen Cottrell)
(Recology)
(Jo-Ann and Rod Sockolov)
(David Young, Coldwell Banker San Carlos)
If you would like to be a Perfect Pairings sponsor, you may purchase a sponsorship using the Register button above or download and return this form by January 31.  If you have questions about sponsoring Perfect Pairings, please contact Cris Adair.