Healthy Cities Tutoring depends on your donation to make our work possible.  Every donation helps us to serve more children.
To complete your donation, simply click the Donate button below. Your credit card will be processed by Stripe.
Donation levels:
$50 – Stocks one school with literacy materials including books, writing supplies and white boards
$100 – Pays for math games, flash cards and manipulatives for 10 students
$250 – Provides for initial tutor training and additional workshops throughout the year
$500 – Matches a caring tutor with 1 student for one year
$1000 – Supports 2 students with tutoring and mentoring for one year
$2500 – Gives 5 students the gift of a caring tutor for one year
$5000 – Gives 10 students the gift of a caring tutor for one year
  Any donation small or large helps, thank you!
---
Alternatively:
Tax deductible donations can be mailed to:
Healthy Cities Tutoring
PO Box 653
San Carlos, CA 94070
If you would like to make a stock or electronic funds transfer, please contact Karen Molinari at karen@healthycitiestutoring.org.
Thank you for your support!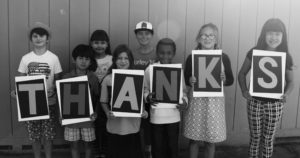 Healthy Cities Tutoring is a 501(c)(3), our tax ID number is 45-2543201.